Post by aerofoto - HJG Admin on Jan 25, 2020 21:22:32 GMT
YEAH but for the now much higher costs/prices .... the quality of most kits and accessories have also "improved" dramatically too .... simply because the market demands it.
"IF" one wants/expects quality .... then .... one has to pay for it

Paints and undercoats (etc) aren't too badly priced though .... and paints (along cements, fillers, glass papers, and tools too) are also mostly now very high quality products (since a lot of stuff marketed duing the 60's, 70's, and 80's .... particularly in regard to paints .... was simply a recipe to ruin one's kit) and are now "custom matched" to the "actual shades" employed by various forces, and within various regions, around the world too .... and often right down to various period campaigns as well ....
AK PAINT SETS (catalogue .... 2X pages)
ak-interactive.com/product-category/paints/paints-acrylics-paints-for-modeling/paints-acrylics-sets/
AK PAINT SETS (shade chart )
ak-interactive.com/wp-content/uploads/2018/11/A4-AIR-CHART.jpg
AK SOVIET TNK CAMOUFLAGES WW2 (example)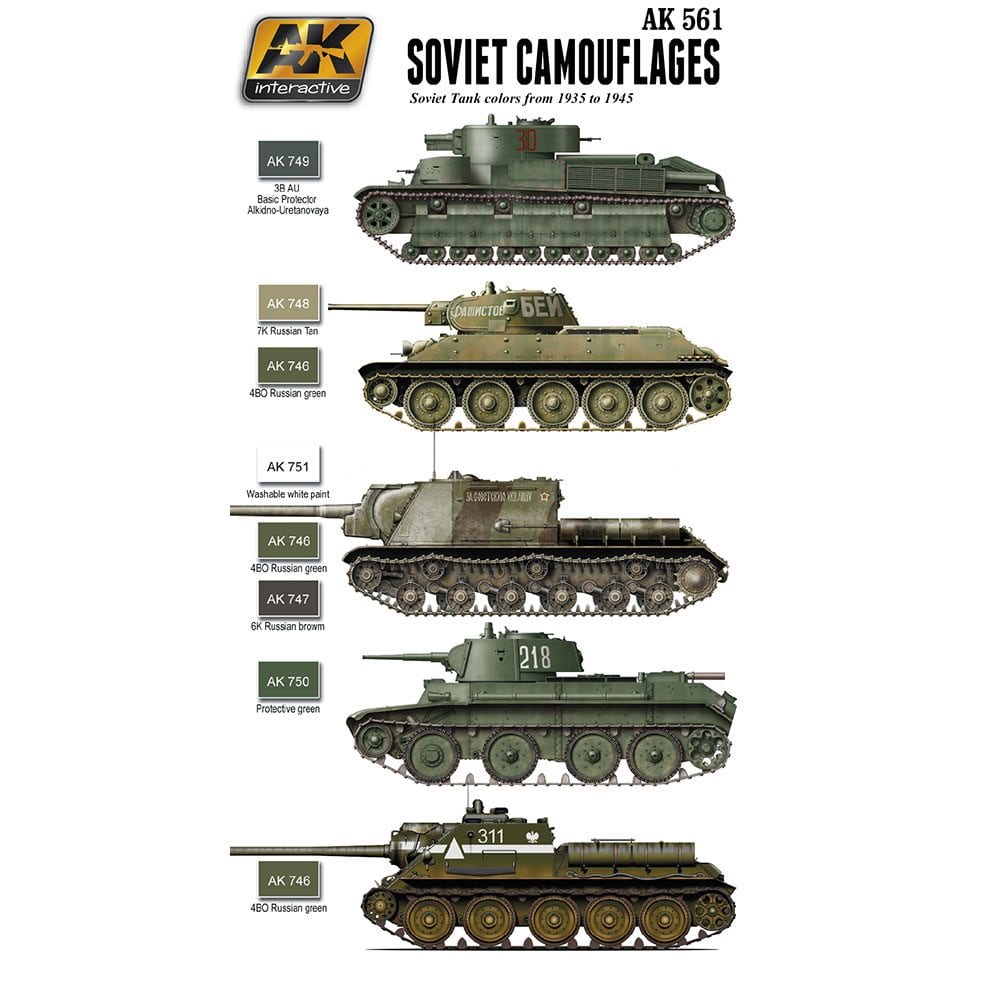 US ARMY/MARINE CORPS GREENS WW2 (example)
AK LUFTWAFFE CAMOUFLAGES WW2 (example)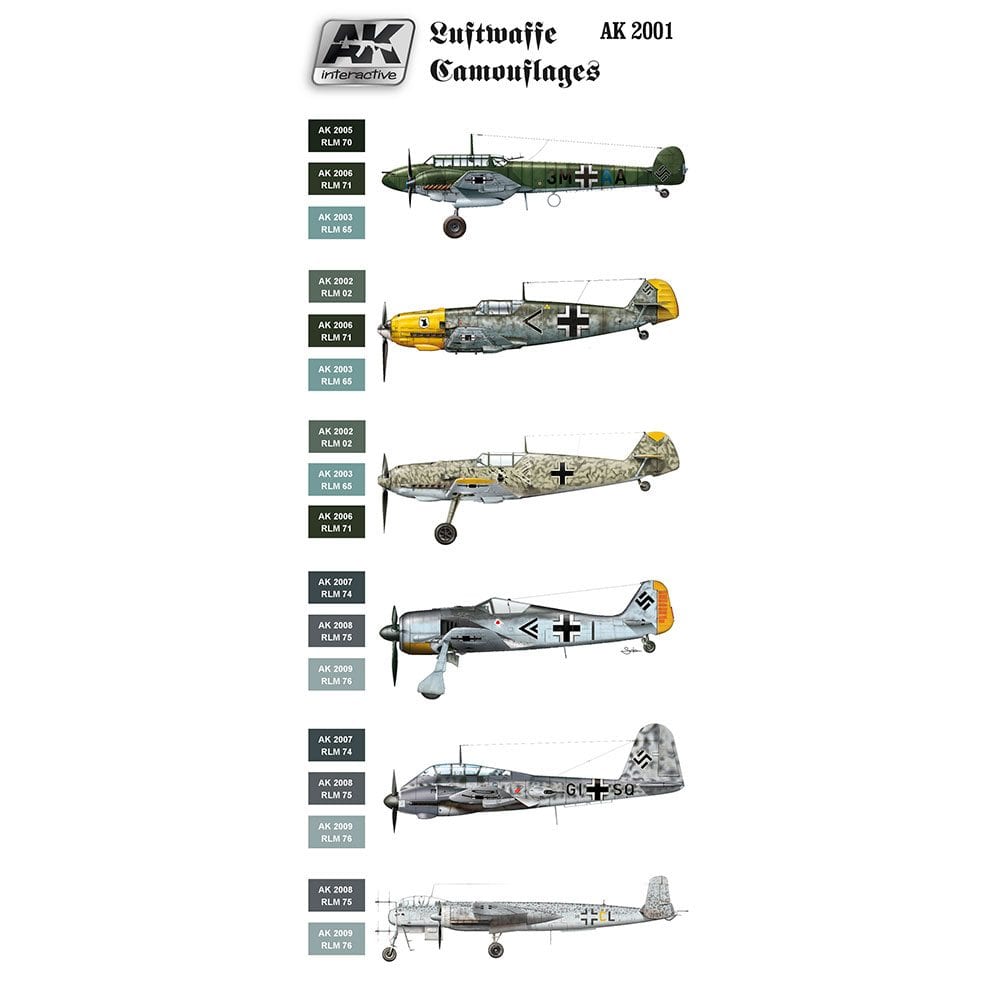 AK RAF CAMOUFLAGES WW2 (example)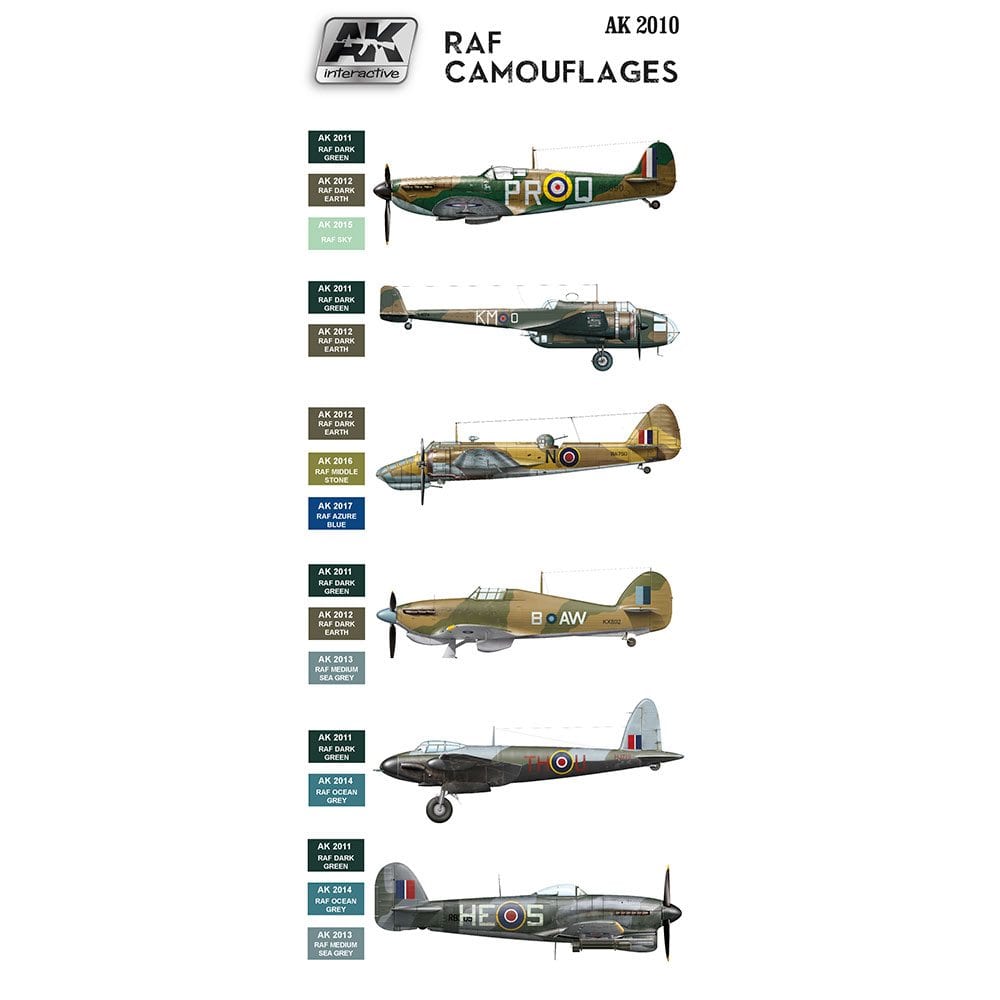 AK IJN CAMOUFLAGES WW2 (example)

These (and other similar) paint sets, are "the way to go" following a bit of ground/investigation work on the part of the prospecting modeller .... just as is being done, by me, at this moment and in regard to these 1/35 scale IDF MERKAVA's I'm contemplating starting soon ....
Airbrushes (including compressor equipment) are "EXPENSIVE" .... but "ESSENTIAL" .... as nobody hand brushes a model anymore .... except in regard to the application of weathering and detailing products or other fine detailing that can't easily be addressed per air brushing.
By far the best kits now are those produced by ARV, MENG, TAKOM, TAMIYA, TRUMPETER .... and also some of the ACADEMY and HOBBY BOSS releases too since in some cases (in regard to armour subjects at least) "some" of (but not all of) these are none other than original TAMIYA releases under licensing.
A lot of the AIRFIX stuff is just re-hashed/re-leased "60's/70's "rubbish" by todays standards (a new box now with a pretty picture but no work applied to improving the kit parts or their detailing .... they just produce'em to sell'em .... to keep a past famous brand name alive sadly it seems) .... although their/AIRFIX's latest releases, and re-tools, of the past several years (mostly WW2 aircraft) "are" actually very good indeed .... because they have to be now in order to appeal to todays market.
HASEGAWA are OK .... but .... the market doesn't like having to buy separate armament sets (which can be almost as costly as the kit itself) to fascilitate what should be provided within the box as part of any kit subject (the like of MENG included everything one needs within the box) .... a stunt that even AIRFIX have employed in the recent past too unfortunately.
DRAGON can be "a bit of a risk" .... though their recently retooled stuff is quite good/much better.
HELLER are OK ..... despite their age.
ITALERI can be "hit or miss" .... too many instances (even now) of inexcuseably badly fitting parts and even decals that don't fit the intended kit surfaces (such as was the case with the VIKING build presented within another posting on this thread).
REVELL ("Germany") are mostly quite good .... but .... I/we tend to avoid their early US/and often ex-MONOGRAM produced subjects simply because they don't meet our expectation/s for the price/s being demanded.
And .... ZVEZDA can be "a wee bit of a risk" (sometimes) too. Some of their stuff is really "quite good" though (as per the T-28 featured within this thread) whilst some of their earlier stuff (acquired from other producers and under license it seems) can be appallingly bad too.
Even so .... a bad kit can usually always me made into somethig "VERY NICE" .... if one has the necessary skills .... and which also often requires one to be something of an engineer as well as "a plastic surgeon too. And even a good/expensive kit can still be "screwed up completely" by someone whom lacks the knowledge, experience, skills, tools, and accessories .... and above "THE PATIENCE" to be able to do a decent job.
Plastic modelling is "fun" and "enjoyable" for most .... and often even quite "challenging" too .... but .... it can also be "intimidating" and even "disapointing" for others.
Like is the case with most things in life .... one can only get out of it/plastic modelling what one's prepared to put into it .... something that can probably even be applied to FS as well

Do those plastic model tanks come with motors??
"NO" .... but some of them can be.
We choose to build and display only .... regardless whether or not motorized accessories are provided or procurable. There's no point in investing "A LOT" of money in any kit then having it broken up/destroyed due to constantly being played with.
We don't play with them once they're finished and displayed .... since we grew out of shorts an T-shirts many years ago

I opened 4 boxes, laid down plastic parts on table,and built FOUR planes AT ONE TIME!!!
Some people do that .... BUT .... in the interests of producing "quality/making it all worth while" .... multiple builds are really not a good way to go.
It's up to the individual .... of course .... but .... staying focused on "just one build at a time" (one thing at a time) is a better philosophy and the one which normally results in a finished product that's great deal more rewarding.
Mark C
AKL/NZ