Post by walterleo on Sept 24, 2020 17:03:22 GMT
Hi friends:
Came back to the Yak Airliners:
Both were 3 engined and had excellent short field qualities.
For FS9 and FSX exist good simulations.The YAK 40 is an amazing complex simulation made by a former real Yak-40 pilot the late IGOR SUPRUNOV. He flew AN-24, Yak 40s and finally Airbus 319s. He developed the YaK-40 first as a payware, after his death in a glider accident his heirs gave his work to the flightsim community as freeware.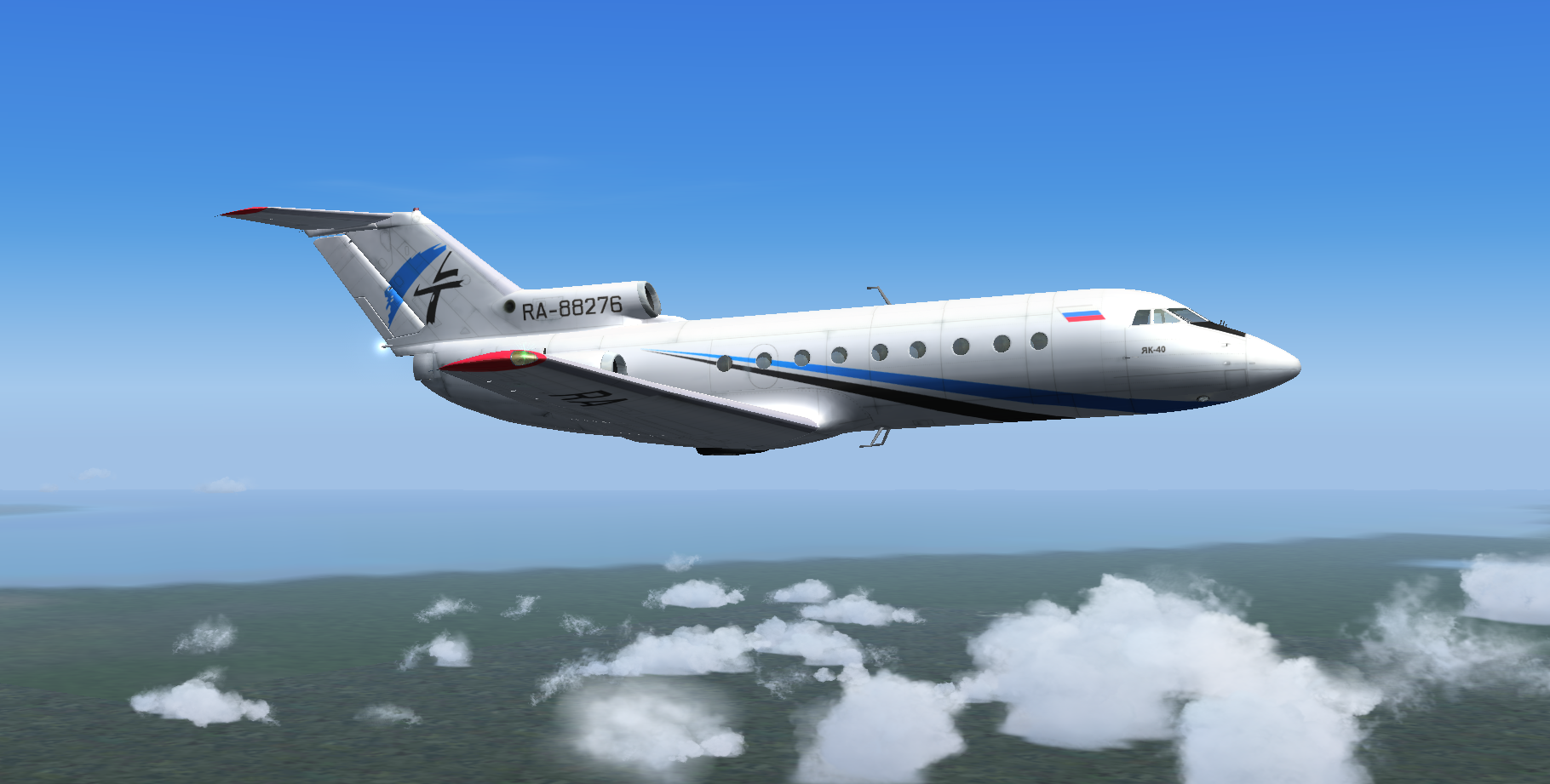 As the system depth is like real and there is a good VC also available the system demands of this simulation is very big. For my purposes I have thrown away the VC and it works for me like a charm.
Flying is very basic: No VOR or ILS coupled AP, but it teaches to master the chores in the cockpit. It is very stabel but one must keep the speed on final above 220 km/h, or it will get behind the power curve like a B 727.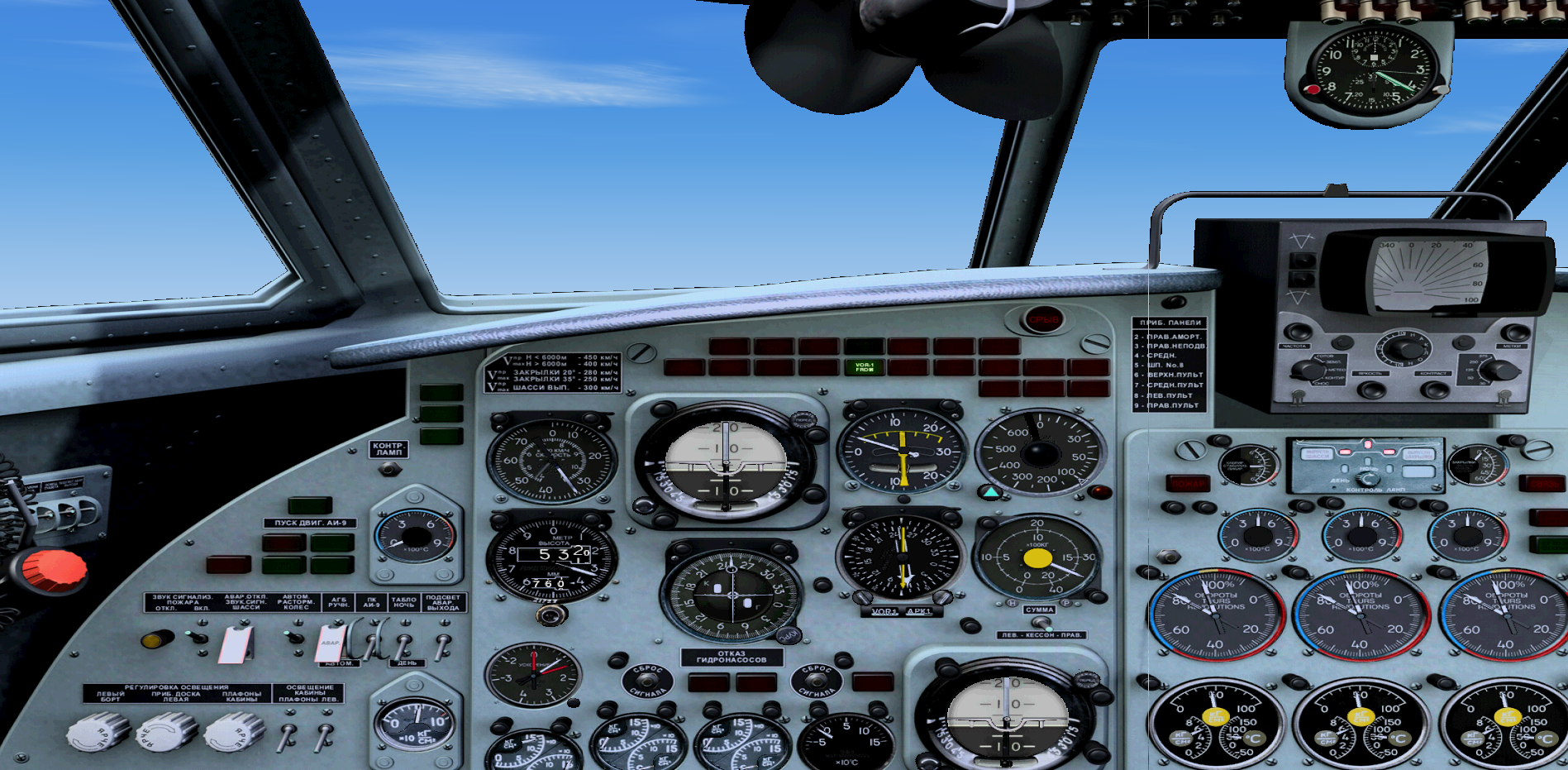 Using a special short field procedure opening the reverser before touchdown the simulation like the real thing stops in less then 600 m.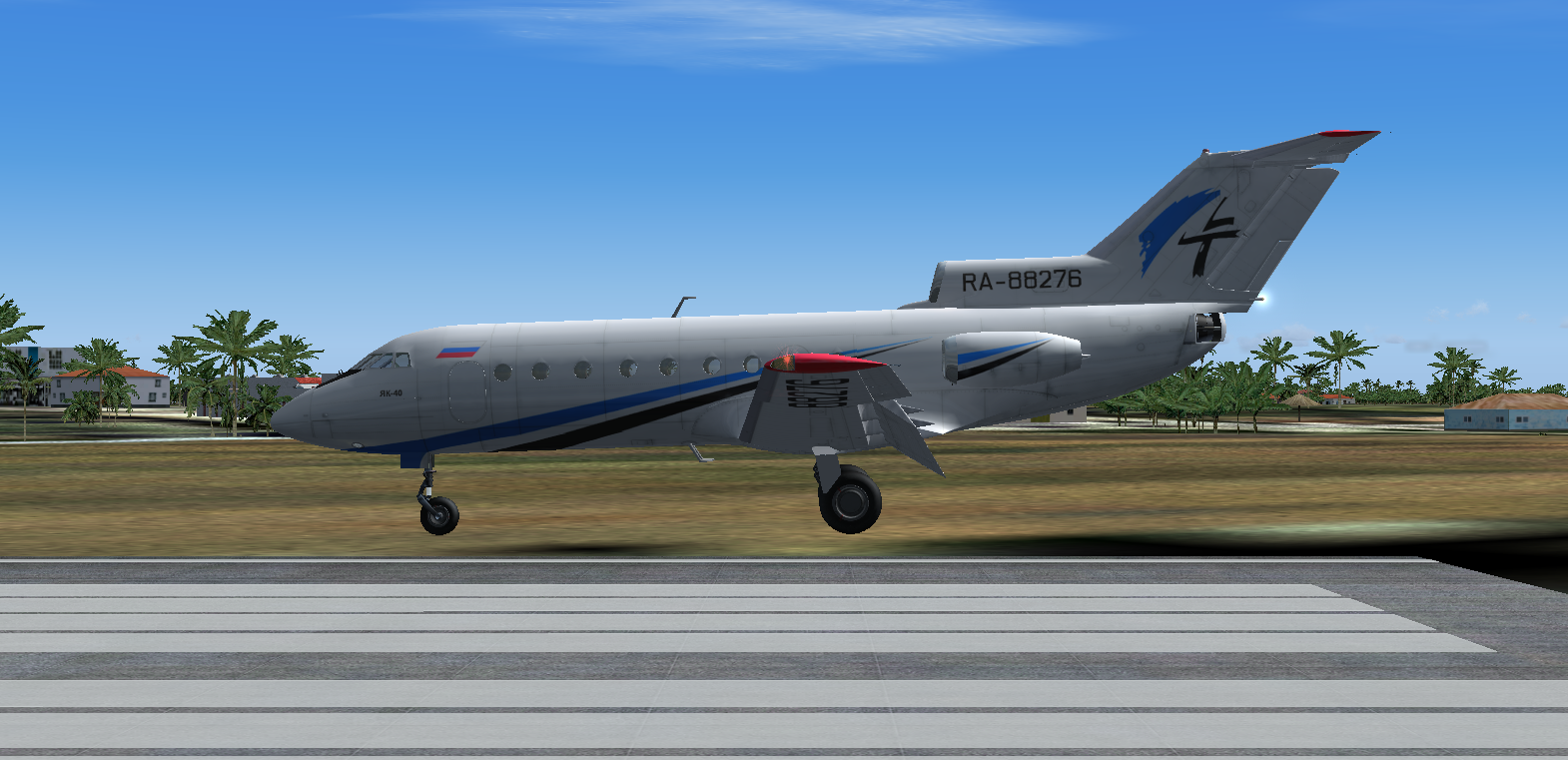 The Yak-40 looking like a child of a Falcon 50 and a Cessna Citation was a big success (1011 built), bringing jet service to remote places even without a paved runway.
en.wikipedia.org/wiki/Yakovlev_Yak-40
It was neither a speedbird nor a range-champion but flying 500 km/hrs TAS it could do that for 4 hours to empty tanks, for hired flying the range was 1000 km.
It was the first Soviet airliner built to Western desgin standarts and it got airworthy-certificates of Italy and Germany and a total of 130 were exported to Afghanistan, Angola, Bulgaria, Cambodia, Cuba, Czechoslovakia, Equatorial Guinea, Ethiopia, Germany, Guatemala, Honduras, Hungary, Italy, Laos, Madagascar, Philippines, Poland, Syria, Vietnam, Yugoslavia and Zambia.
Pity I did find a CUBANA repaint only for AI flying.
The sim-flying community was full of praise:
www.avsim.com/forums/topic/255814-igor-suprunovs-yak-40/
www.flightsim.com/vbfs/content.php?1657-Suprunov-Design-Yakolev-Yak-40
The download at AVSIM.SU also offers a thick manual, which is a must for mastering that little bird:
www.avsimrus.com/f/fs2004-aircrafts-40/yak-40-ex-sd-version-2-2-2-for-fs9-50079.html
www.avsimrus.com/f/fs2004-aircrafts-40/flight-manual-for-suprunov-design-yak-40-v-2-0-1-rev-17-feb-2007-fs9-50894/zip
The simulation has some uncommon features: The flaps dont move in steps but continously, a quick start with CTRL-E exists, but one has to wake up each engine in the process by pressing CTRL-E twice for every engine.
The NAV radios work with two antennas: One for VOR and another one for ILS, one has to change switches on the Central Pedestal AND on the NAV radio involved. Both Captain and Copilot can See the ILS indication on their own HSI.
I did throw away the VC deleting the Vcockpit01 to Vcockpit41 chapters form the panel.cfg avoiding so a CTD on every flight.
Kind regards
Walter